Session 1: Urgency
Saturday, October 10, 2020
11:00AM – 12:00PM
Launching the Countdown means asking ourselves the big questions: what's the state of the climate today? What does climate science know? How are we going to achieve a net-zero future? How do we center climate justice in our work? Hear from experts, policymakers and activists in this opening session.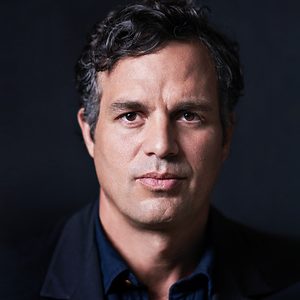 Mark Ruffalo
Actor, director, climate change advocate
Mark Ruffalo advocates for addressing climate change and increasing renewable energy.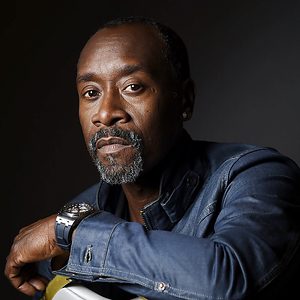 Don Cheadle
Actor, author, director
Don Cheadle is known for his passionate performances on stage and screen, as well as his philanthropy work on climate change and human rights.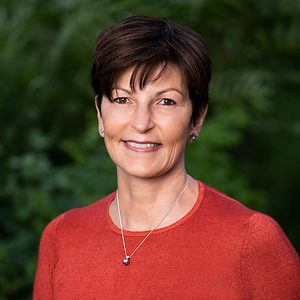 Lindsay Levin
Entrepreneur, activist
Lindsay Levin has dedicated her life to reshaping what leadership looks like, exploring our collective humanity through vulnerability and listening.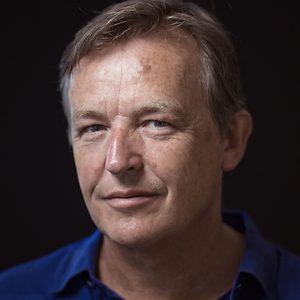 Chris Anderson
Head of TED
After a long career in journalism and publishing, Chris Anderson became the curator of the TED Conference in 2002 and has developed it as a platform for identifying and disseminating ideas worth spreading.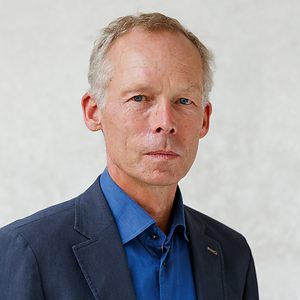 Johan Rockström
Climate impact scholar
Johan Rockström works to redefine sustainable development.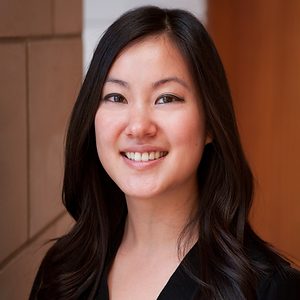 Angel Hsu
Climate and data scientist
Angel Hsu is a professor and data geek who applies data-driven methods to solve challenging environmental issues.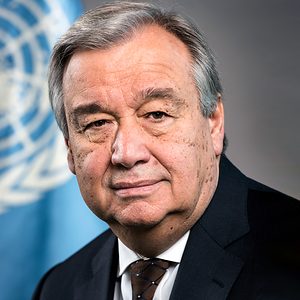 António Guterres
Secretary-General of the United Nations
António Guterres is at the forefront of fighting the climate emergency and achieving the Sustainable Development Goals.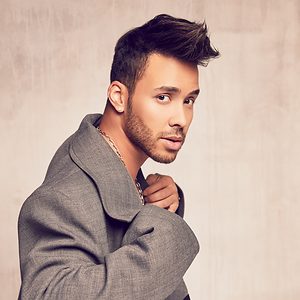 Prince Royce
Singer, songwriter
Latin superstar Prince Royce is a multi-platinum award-winning singer and songwriter.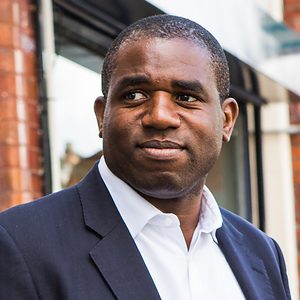 David Lammy
Member of Parliament, UK
David Lammy is the first Black MP to hold the Justice post in British parliament, either in government or opposition.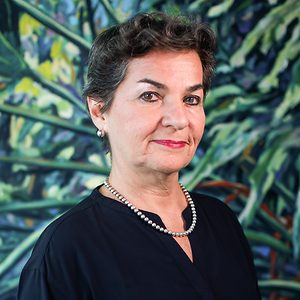 Christiana Figueres
Stubborn optimist
Christiana Figueres is an internationally recognized leader on global climate change.
Session 2: Leadership
Saturday, October 10, 2020
12:00PM – 1:10PM
The climate crisis demands leadership at every level. Governments, cities and businesses are three key players in designing and implementing the necessary transition. Speakers in this session will discuss putting climate back on the political and social agenda, rethinking cities, and what businesses can do to transform.
Al Gore
Climate advocate
Nobel Laureate Al Gore focused the world's attention on the global climate crisis.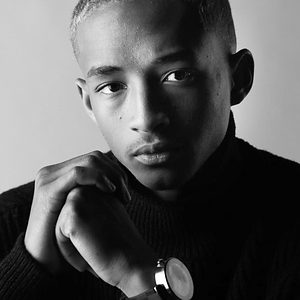 Jaden Smith
Actor, musician, activist
Jaden Smith is an actor, rapper and advocate for a cleaner world.
Severn Cullis-Suzuki
Environmental educator
Severn Cullis-Suzuki is a lifelong environmental activist seeking justice for future generations.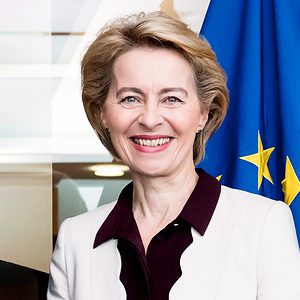 Ursula von der Leyen
President of the European Commission
Ursula von der Leyen believes that green and digital transformations hold the key to Europe's future prosperity and resilience.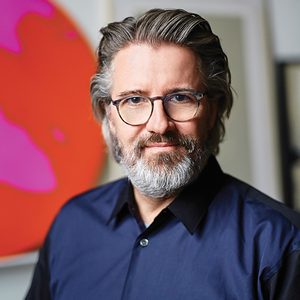 Olafur Eliasson
Artist
The transparent simplicity and experiential nature of Olafur Eliasson's work has built his reputation as one of the world's most accessible creators of contemporary art.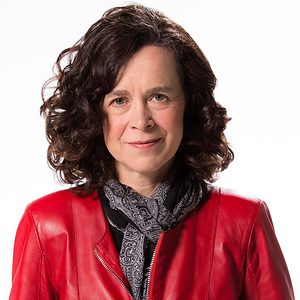 Rebecca Henderson
Capitalism rethinker
Rebecca Henderson is an expert on innovation and organizational change.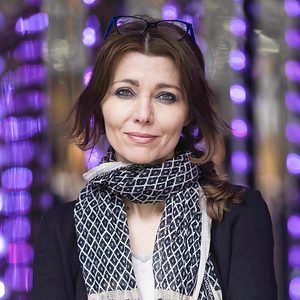 Elif Shafak
Novelist, political scientist
One of the most unique voices in literature, Elif Shafak's writing blends East and West, feminism and tradition, the local and the global, Sufism and rationalism.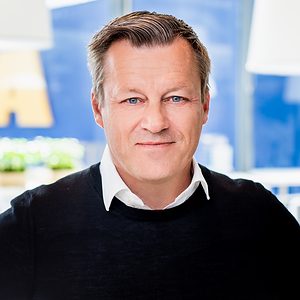 Jesper Brodin
CEO of Ingka Group (IKEA)
Jesper Brodin believes in values-based leadership and togetherness.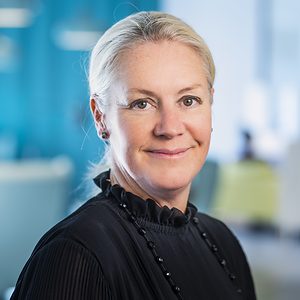 Pia Heidenmark Cook
CSO of Ingka Group (IKEA)
With passion, drive and a team of sustainability professionals, Pia Heidenmark Cook leads the sustainability agenda for the Ingka Group.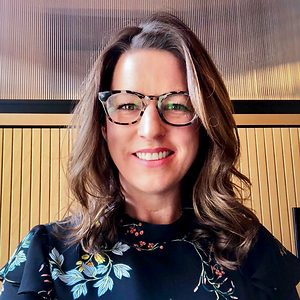 Kara Hurst
Head of worldwide sustainability at Amazon
Kara Hurst leads the development and evolution of sustainability and social responsibility at Amazon.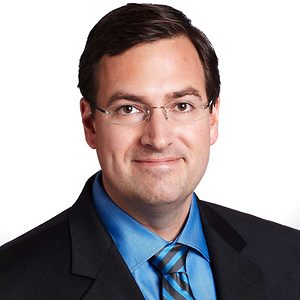 Dave Clark
SVP of worldwide operations at Amazon
Dave Clark leads Amazon's global supply chain and logistics operations.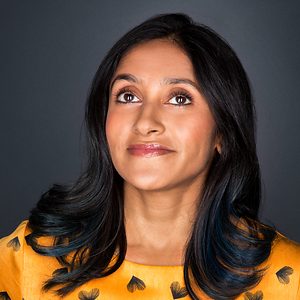 Aparna Nancherla
Comedian
A writer and stand-up comedian, Aparna Nancherla is one of the most exciting new voices to hit the comedy scene.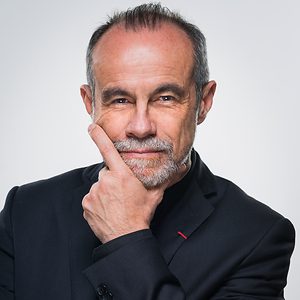 Carlos Moreno
Scientific director, Panthéon Sorbonne University-IAE Paris
Carlos Moreno brings pioneering concepts and an innovative perspective to urban issues.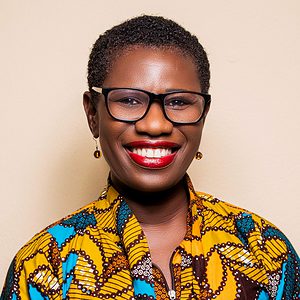 Yvonne Aki-Sawyerr
Mayor of Freetown, Sierra Leone
As mayor of Freetown, Sierra Leone, Yvonne Aki-Sawyerr is committed to addressing her city's challenges using an inclusive, data-driven approach to urban development.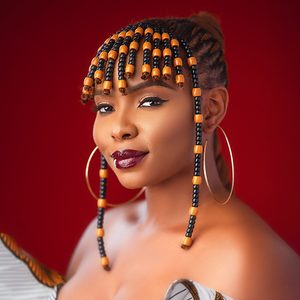 Yemi Alade
Singer, songwriter, composer, actress
UN Goodwill Ambassador and Afropop artist Yemi Alade is known for her electrifying stagecraft and edgy style.
Session 3: Transformation
Saturday, October 10, 2020
1:10PM – 2:20PM
Transforming big systems is a huge task. Energy, transportation, industry and infrastructure all pose their own challenges. And yet that transformation is already happening. The experts in this session will show how and where, and offer powerful ideas for accelerating it: developing an economy without coal, decarbonizing fossil fuels, electrifying mobility and more.
Jane Fonda
Actor and activist
Jane Fonda has had four extraordinary careers (so far): Oscar-winning actor, author, fitness guru and impassioned activist.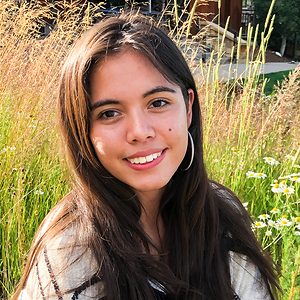 Xiye Bastida
Climate activist
Xiye Bastida is one of the lead organizers of the Fridays For Future youth climate strike movement.
Varun Sivaram
Clean energy executive, physicist, author
To combat climate change, Varun Sivaram seeks to scale up clean energy technologies and cultivate innovation ecosystems spanning industry, academia and government.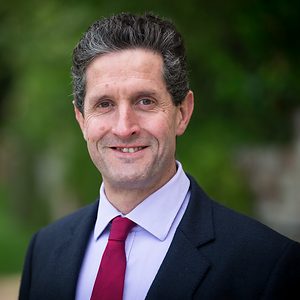 Myles Allen
Fossil fuels scholar
Myles Allen studies how human activities and natural drivers contribute to changes in global climate and risks of extreme weather.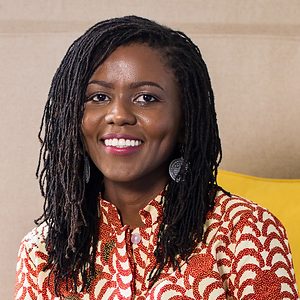 Rose M. Mutiso
Energy researcher
Rose M. Mutiso works with a global network of experts finding solutions for energy deficits across Africa and Asia. She is also helping African women become scholars and thought leaders.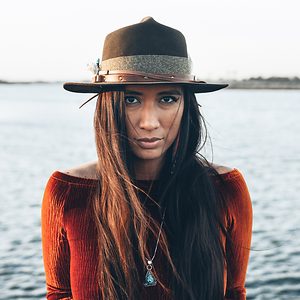 Raye Zaragoza
Singer, songwriter
Raye Zaragoza is an award-winning singer-songwriter who Paste Magazine called "one of the most politically relevant artists in her genre."
Monica Araya
Electrification advocate
Monica Araya works with leaders in government, business, philanthropy and activism to accelerate the shift toward emissions-free transportation.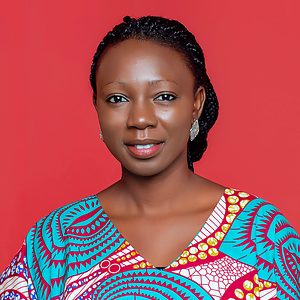 Gloria Kasang Bulus
Climate activist
Gloria Kasang Bulus has dedicated her life to promoting environmental ethics, sustainable use of natural resources and preserving the natural environment for future generations.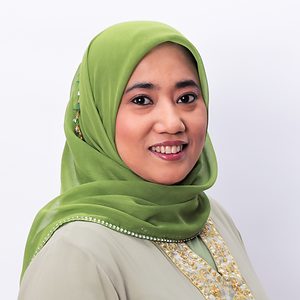 Nana Firman
Carbon footprint activist
Nana Firman wants to unite the world behind a commitment to sustainability and environmental justice.
Ximena Loria
Climate education activist
Ximena Loria works to expose the human cost of environmental problems.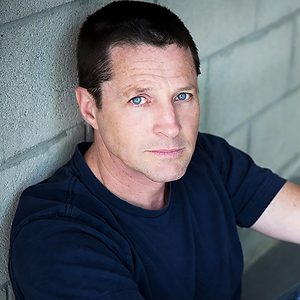 Tim Guinee
Firefighter and climate activist
Tim Guinee is a passionate advocate for creating a more sustainable world.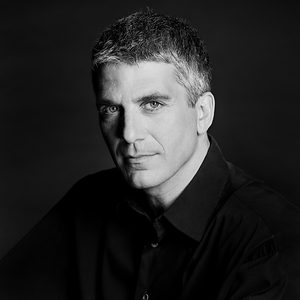 Stephen Wilkes
Photographer
By blending up to 100 still photographs into a seamless composite that captures the transition from day to night, Stephen Wilkes reveals the stories hidden in familiar locations.
Session 4: Breakthroughs
Saturday, October 10, 2020
2:20PM – 3:30PM
The world around us is mainly made of two things: nature and the materials that we extract from it. To fight climate change, we need to protect and regenerate nature and transform materials into low or zero-carbon alternatives. This session explores the nexus of protection, regeneration and transformation using powerful examples.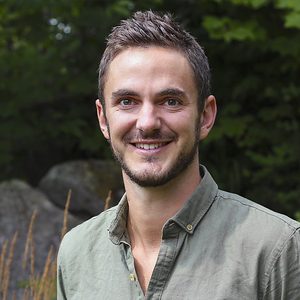 Tom Crowther
Ecosystem ecology professor
In collaboration with vast networks of ecologists across the world, Tom Crowther works to address the global threats of biodiversity loss and climate change.
Ernestine Leikeki Sevidzem
Climate and gender activist
Sevidzem Ernestine Leikeki has a drive to care for nature, foster women's empowerment and build future nature-lovers.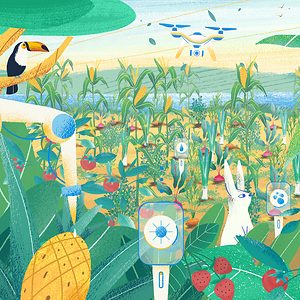 TED-Ed animation
The future of food production
How can we feed every member of a growing global population a healthy diet while preserving the planet? A TED-Ed animation written by Brent Loken.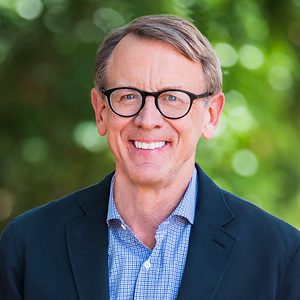 John Doerr
Engineer, investor
John Doerr is an engineer, acclaimed venture capitalist and the chairman of Kleiner Perkins.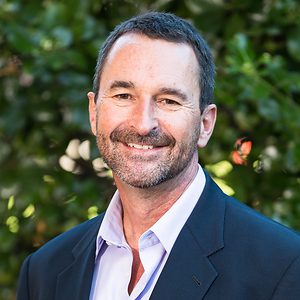 Hal Harvey
Climate policy expert
Hal Harvey works with policymakers to develop a clean energy future.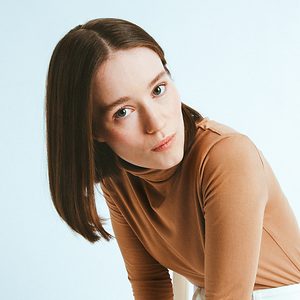 Sigrid
Singer, songwriter
From the tiny town of Ålesund in Norway, Sigrid is a remarkable talent with a colossal mind, attitude and voice.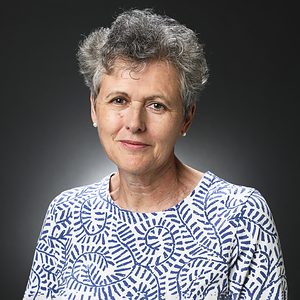 Karen Scrivener
Cement researcher
Karen Scrivener researches how to make cement and concrete more sustainable.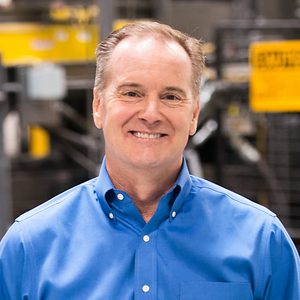 Tom Schuler
Cement entrepreneur
Tom Schuler has spent three decades advancing sustainable innovation across global industries.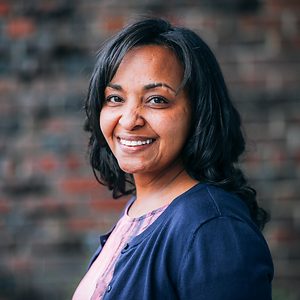 Rahwa Ghirmatzion
Social and climate justice advocate
Rahwa Ghirmatzion is deputy director of People United for Sustainable Housing, a local membership-based community organization committed to social and climate justice.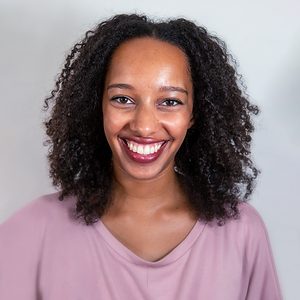 Zelalem Adefris
Social and climate justice advocate
Zelalem Adefris's work in public health addresses racial health and wealth disparities, policy development and climate resilience in low-wealth communities of color.
Prince William
The Duke of Cambridge
Protecting the natural environment for future generations is one of Prince William's key priorities.
Session 5: Action
Saturday, October 10, 2020
3:30PM – 4:30PM
It's time to take action. This closing session will explore the road ahead. How to think urgently and long-term about climate change. How to take into account the interests of future generations in today's decisions. How we as individuals, communities and organizations can contribute to shaping a better future. The Countdown is on!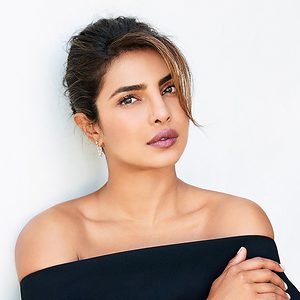 Priyanka Chopra Jonas
Actor, producer, activist
Priyanka Chopra Jonas is a multifaceted talent and one of the most recognized personalities in the world.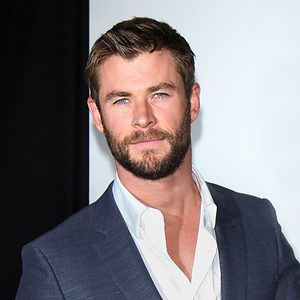 Chris Hemsworth
Actor
An active philanthropist, Chris Hemsworth is passionate about ocean conservation and finding solutions to climate change.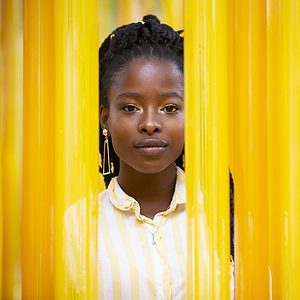 Amanda Gorman
Inaugural Youth Poet Laureate of the United States
Amanda Gorman made history in 2017 by being named the first ever National Youth Poet Laureate in the United States.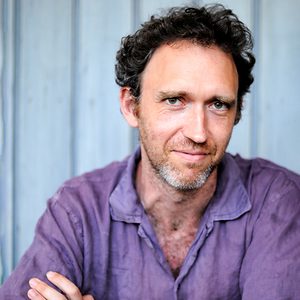 Roman Krznaric
Long-view philosopher
Roman Krznaric writes about the power of ideas to change society.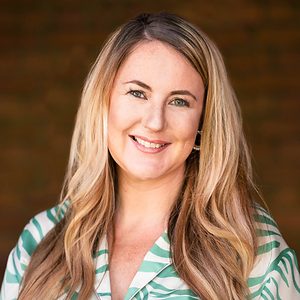 Sophie Howe
Future Generations Commissioner for Wales
Sophie Howe safeguards the interests and well-being of the future generations of Wales.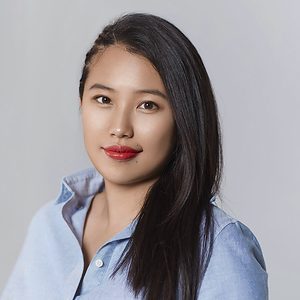 Miao Wang
Marine conservationist
A United Nations Young Champion of the Earth, Miao Wang prefers to be underwater or in the sky.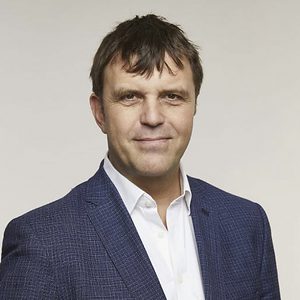 Nigel Topping
UK High Level Climate Action Champion, COP26
Appointed by the UK Prime Minister in January 2020, Nigel Topping is the UK's High-Level Climate Action Champion.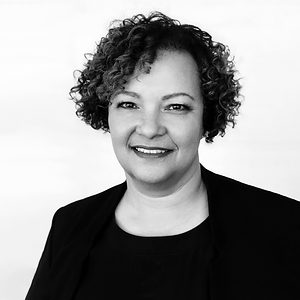 Lisa Jackson
Environment and social VP at Apple
Lisa Jackson is an environmental and social impact leader who has dedicated her career to building a greener and more just economy.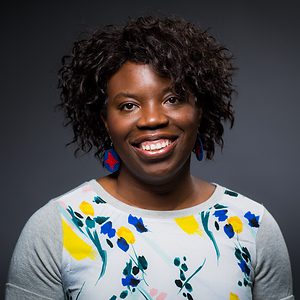 Liz Ogbu
Designer, urbanist, spatial justice activist
Liz Ogbu is a global expert on engaging and transforming unjust urban environments.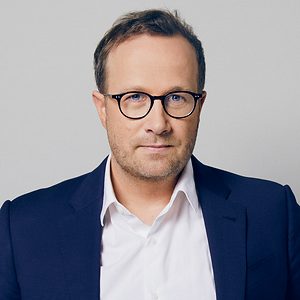 Andri Snær Magnason
Writer, poet
Known for his unusual approach to everyday issues, Andri Snær Magnason is a storyteller and environmental activist.
Countdown program curation and production: Bruno Giussani, Lindsay Levin, Chris Anderson, Juliet Blake, Logan McClure Davda, Nicole Ng and the Countdown team.